Background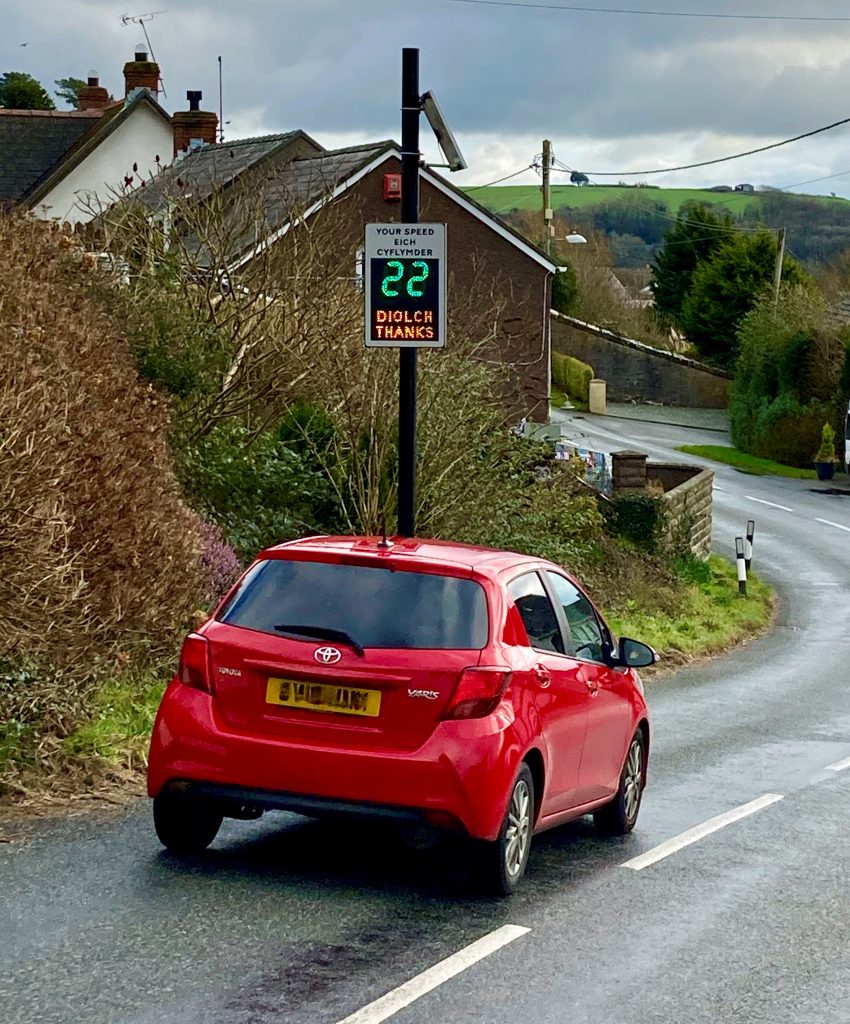 Burton Community Council is in Pembrokeshire Council. They received considerable concern from their residents about traffic in Burton Ferry and Burton. The area has very few pavements and a constant number of children walking to and from the school bus. Burton Community Council decided they needed to do something about issues raised. Following their council meeting, consultation in the community led to several proposals including investigating 'driver feedback signs'. They relied on fundraiser groups, a grant from Valero Energy Ltd, their community budget and support from Pembrokeshire County Council to purchase the signs required.
Solution
Burton Community Council purchased two bilingual (Welsh and English) Speed Indicator Signs. The Speed Indicator Signs display the actual speed and the words "Diolch/ Thanks" when oncoming traffic is below or at the speed threshold or "Araf/Slow" when oncoming traffic is above the threshold. The numbers on the SID will change from red to green as vehicles slow down as shown in the image below.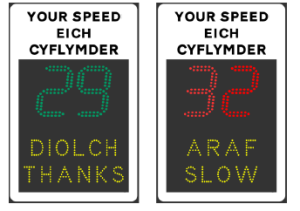 The speed of the road is currently 30mph so as shown above the green will be below the 30mph threshold and red when above. This may change in the near future due to the Welsh Government speed limit changes which could see 20mph enforced moving forward. The positive for the Community Council is that with the Coeval SIDs they are able to change the threshold from 30mph to 20mp using our command console app at the touch of a button.
Outcome
This solution is designed to support speed awareness – warning drivers exceeding safe speed limits and encouraging them to slow down.
For further information please click the link below which also includes a PDF check list document that Burton Community Council product to help other Councils when choosing the right product Driver Feedback Signs Burton, Pembrokeshire. (adobe.com)