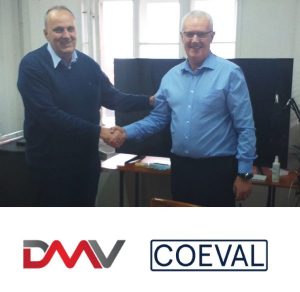 We are pleased to announce that we have signed a new five-year distribution agreement with DMV, our technology partner and leading international supplier of LED based intelligent infrastructure technology.
This agreement builds on a history of partnership working and enables Coeval to provide the wide portfolio of DMV products to the UK market; ensuring we continue to supply innovative technology which increases the safety of the travelling public.
Richard Bevins, Coeval's Managing Director, said 'This agreement cements a longstanding relationship with DMV, enabling Coeval to be at the forefront of new technology that creates a safer environment for us all'.